Minnesota Signature Loans | Bad Credit OK
How to get a Minnesota signature loan with monthly payments for people with bad credit up to $2000. Get money sent direct deposit to your account next business day. Know in seconds if you are processed. From Minneapolis to St. Paul to Duluth and all across the great state of Minnesota we are helping people get approved for short term loans.
Can I Get a Signature Loan in MN with Bad Credit?
Yes, we specialize in helping people with bad credit get loans in Minnesota. No longer does your credit score define you and your ability to access financing. If your credit history is not the best, give us a chance to get you approved today. Millions of Americans have a bad credit score. life happens and we get it.
Personal Loan in Minnesota Up to $2000
If you live in Minnesota (MN) and have bad credit, we may still be able to get you approved for a loan online. Just complete the short application and we will try to match you with one of our direct lenders. If we are successful you will immediately receive an installment loan offer from a trusted loan source.
Traditional Loan Options
There are many ways to get a personal loan. Conventional lenders may be your best option if you want a cheaper option. It helps to have a prior relationship with these financial institutions. They also may be able to get you money the same day. If you need to open a checking account, one of these may be a good option.
Northeast Bank
77 Broadway St NE
Minneapolis, MN
(612) 379-8811
Stonebridge Bank
903 S Washington Ave
Minneapolis, MN
(612) 238-4800
Sunrise Banks
2300 Como Ave
St Paul, MN
(651) 265-5600
Highland Bank
2100 Ford Pkwy
St Paul, MN
(651) 698-2471
Pioneer National Bank
1600 Miller Trunk Hwy
Duluth, MN
(218) 722-5541
Park State Bank
2630 W Superior St
Duluth, MN
(218) 722-3500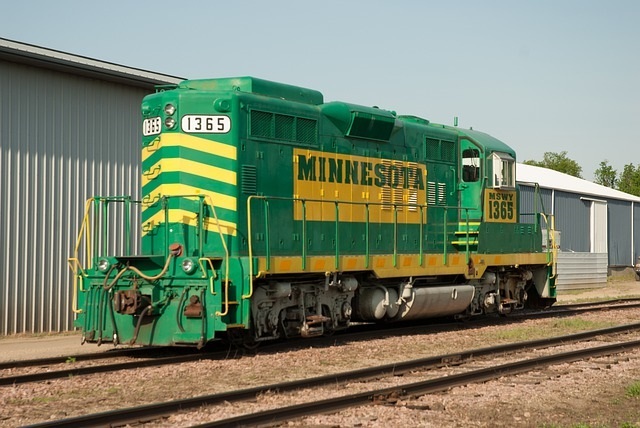 Signature Loan Rates Minnesota
Signature loan rates are expensive. They have higher interest rates that auto loans or home loans. You should not use short term credit often. Cash King Company can not quote you exact APR's because we are not a licensed lender. If you receive a signature loan offer from one of our trusted lenders, all loan terms, interest rate, APR, and payment details will be clearly defined.
Whether you are getting chilled during the winter or enjoying a beautiful summer in MN. Sometimes your bank account gets a little low. If you find yourself in this situation and need up to $50,000 by next business day apply with us.
Financial Tips to Save You Money in MN:
1. Share Plans with Your Family
This might seem like an odd way of saving money, but you may see the results, in the long run. Sharing your plans and dreams with your family may help you realize them sooner. When you and your family strive to get your financial goals together, encouraging one another, and helping each other focus on the game plan, you may see yourself be financially free sooner than you think. Nothing beats the power of motivation and focus. If you set your mind to it, you may, not only save money, but may find ways on how to improve your financial status.
2. Choose and Older Car Model
Getting an older model of a car but is in good running condition, is another way of saving on your expenses. You can trade your new SUV car to a used sedan with good mileage. Choosing a smaller and older car can save you on gas prices plus the cost of maintaining a more expensive vehicle can be astounding. A good tip is to buy ex-rental cars that are offered at much cheaper prices compared to brand new ones. At least, you may still have the car you wanted at a good price. If you know how to take care of your car, nobody may notice it was a used one.
3. Do I Really Need This?
It is a good practice to ask yourself if you need that item you picked up at the grocery store. Second-guessing yourself with the things you like to buy is good way of dissuading yourself from buying these unnecessary items. The longer you think of buying the item, the more likely it is for you to just put it down and walk away from it. Think twice before buying things that are not listed in your grocery list because they might not be important to you at the moment. This is probably why it is not on the list in the first place.
Who is Cash King Company?
We are an online publisher for a network of direct lenders. When you complete an application on our website we attempt to get you a personal loan offer by leveraging our network of finance companies. We have been in business since 2007 in Boise Idaho and have been one of the few websites to survive the growth of NerdWallet, Investopedia, and other finance guru websites. We are still around because we are successful at finding lenders for borrowers.
Signature Loans Minnesota | Bad Credit Lenders
Minnesota Signature Loans Get Started Now