New Job Personal Loan
Get money with a new job personal loan through Cash King Co. Millions of Americans start new jobs every single day. Some lenders think this is a reason to over analyze your credit application. We look at it as a good thing. You are starting a new and exciting career and securing your financial future.
I Just Started My Job But I Need a Loan
Many issues can arise when beginning a new job. One that is a common occurrence is that typically you need to put money down on a place to rent, especially if you have relocated for work. That is where a new job personal loan could come in very handy.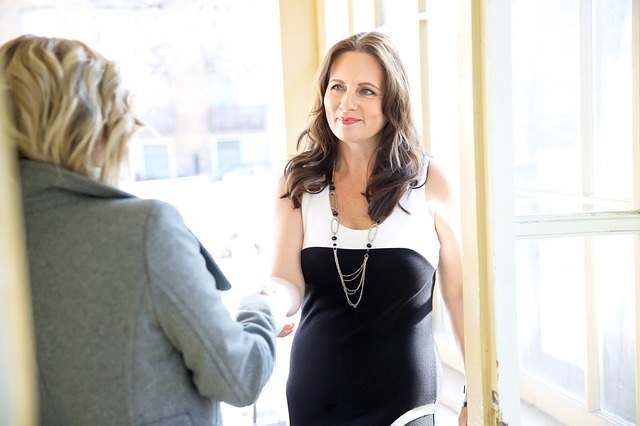 Reason You Need Money When Starting a New Job
There are many cash drains that can pop up when you are starting a new career. Here are a few reasons people need a personal loan when starting a new job.
1. Money down on a new apartment
2. Paying for a parking space near your new employer
3. Furniture for your new apartment
4. Setting up utilities including phone and internet
5. Paying for a moving truck to get your belongings relocated
These are just a few additional expenses you will need to cover. This does not include your normal day to day bills such as food and commuting.
What is a Personal Loan?
A personal loan is an unsecured financial instrument that allow you to borrow money based on your promise to repay the funds plus interest. They are a popular way to acquire funding quickly without going through appraisals or a long drawn out appraisal process. Generally, your credit report is not a factor. Having good credit will always improve your chances of getting any financing.
How Much Money Can I Qualify For?
Personal loans can vary in size, anywhere from a few hundred dollars up to many thousands of dollars. If you are looking for a large sum then your FICO credit score will likely come into play. If you have good credit you should not have a problem obtaining financing. If you want a small amount, around a thousand dollars or so, likely your credit score will be a non-issue.

How Cash King Co Can Help
Cash King Co has a large network of personal loan companies that are prepared to process your loan application and attempt to get you approved. Personal loans from our direct lenders do not require a credit check of your FICO score. You could be approved for up to $2500.
If we can match you with a lender you will receive a no obligation personal loan offer that you can review and choose to accept or decline. The credit application will affect your credit history.
All new job personal loans offered through our network are unsecured installment loans. This type of financing give you several months to repay the amount funded. You will have equal monthly payments and know exactly when your installment loan will be paid in full. Most people prefer this method over a payday advance because of the stability and ease of repayment.
Things to Consider When Shopping for a Personal Loan
So you just started a new job but it is going to take a few months to get your budget smoothed out. Here are a few things to consider when analyzing personal loans.
How much can you borrow?
How much is the interest rate?
When do my monthly payments start and end?
How reputable is the lender offering me money?
Are you sure you can afford the payments?
Remember that getting approved is only part of the battle. You also need to be sure you can repay the loan amount plus the interest that will be charged.
How Employers Handle Paychecks for New Employees
You have put a ton of time and energy into your building your resume, going through all the interviews, and finally you get the call that you have been hired! Sweet, now who do you talk to about getting your first paycheck?
You will want to setup a meeting with Human Resources to make sure they have all your information correct, especially your checking account where you will be receiving direct deposits. Depending on the employer you could still be several weeks out from seeing that first deposit.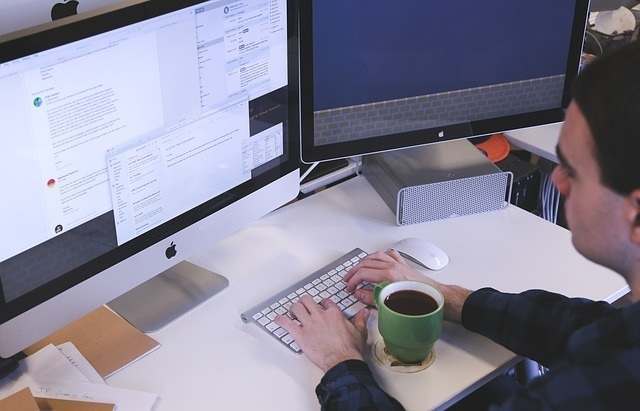 Why You Need a New Hire Personal Loan
That's when many Americans turn to short term loans for new hires. This give you a little cushion until the checks start rolling in. Also, you know if you will have continued income so you can easily budget in the monthly payments. Once the loan is paid off then you are off and running.
What If I Need More Than $2500?
If you need to borrow more than $2500 you will need to look at some different online lenders, such as credible.com, or more likely visit your local credit union or bank. This is where your FICO credit score will be an issue and the lending process may be a bit more tedious. They may require a letter from your employer stating how much money you will be taking home after taxes each month. They may also want to analyze your debt to income ratio before you qualify for a loan.
Convenience of a New Employee Personal Loan
People know that personal loans are more expensive than a home loan or a line of credit, but many still choose this financing option because it is very convenient and they can receive the money sometimes as fast as the next business day. When you are a new employee, waiting to find out if you are going to receive a loan offer is not what you want taking up your time. You have enough on your plate.
If you have a new job and would like to apply for a personal loan, just click the "Apply" button above
Get a Loan With A New Job - What You Need
1. Have your personal identification available.
2. Have a document proving your current residence.
3. Have proof of income if available.
4. Know your routing number and account number to your checking account.
5. Must be 18 years or older to borrow in the United States.
Hopefully this sheds a little light on getting a personal loan as a new hire. We would be happy to help out if we can. Good luck on your new career.
Personal Loans for New Employees Terms and Conditions
Be sure to read all terms and conditions offered by the loan companies. The loan duration usually offered by our lenders is from 90 days to 180 days and possibly even up to a year.
CashKingco.com is not a lender and does not make any financing decisions.
| | |
| --- | --- |
| | Thomas Moore is a proud American with a Bachelors Degree in Business Administration from the University of San Diego. He has been in the financial industry for many years holding numerous licenses in multiple states. He currently helps operate cashkingco.com and is our resident expert on all things finance and a great writer. Thomas is also an avid outdoor enthusiast that loves fly fishing streams in the Western United States. LinkedIn Profile |
New Employee Installment Loans