Better Payday Loan Alternatives with Bad Credit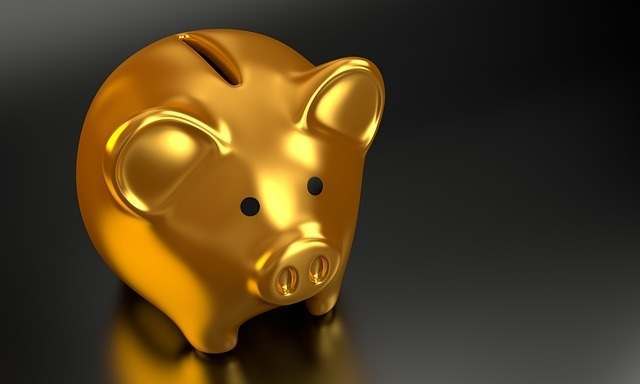 Looking for better payday loan alternatives but have bad credit? Know your options before you start borrowing money. Knowledge is power and knowing what payday loan alternatives are available will empower you during your search for the correct lending product.
So there you are, a week or so away from payday and you just got an overdraft notice from your bank. Ugh, and you still have a power bill that needs paid and also a date on Friday night. You could really use about $500 to get you through until you get paid next Friday but your credit score is bad and you have been turned down by banks before.
You have heard of or at least know about payday loans. Pretty expensive loans that do not require a lot of time or qualifications to obtain. However, they are really expensive and if you are not careful they can start renewing without your knowledge and pretty soon you are buried under a loan payment you can afford. So what are the better alternatives to payday loans? Let's take a look.
Alternatives to Payday Loans with Bad Credit
Personal Loans from a Credit Union
If you have a relationship with a local credit union you could apply for a personal loan. This is a short term loan that doesn't require collateral and credit unions are usually the best place to apply for these loans. They likely will run a hard credit check so if you have bad credit it is possible they will decline you. However, if they approve you, this will be one of your better payday loan alternatives because their APR will likely be lower than most of your other options.
Note: It is not a bad idea to start a relationship with a credit union just in case you are in a situation in the future where you need a quick small loan. If that relationship has already been formed you have a much better chance of being approved.
Pawn Store Loans
Pawn loans are a good alternative to payday loans because they are usually cheaper and also you have put up collateral. Now putting up collateral could be viewed as good thing or a bad thing. Also pawn loans do not require any type of credit, good or bad. So if you're concerned about your credit score a pawn loan could be a great option.
The item you put up as collateral needs to have a value more than the amount of money you are attempting to borrow. Probably needs to have about double the value because they pawn shop will sell your item to recoup the money you borrowed if you do not make the payments to repay the loan.
You could also sell your item outright and not have to worry about any interest or loan payments. Something to think about if you have stuff at your home that takes up space that you do not use.
Get a Payday Loan from a Family Member
This is never a comfortable conversation but possibly one of the better payday loan alternatives if you have bad credit. Family rarely charges interest but you might offer some to make the loan more attractive to the family member you approach. Maybe tell them if you get to borrow $500 you will pay them $550 back when you get paid. This makes it worth their time and also saves you some money because a payday loan from a store will cost you more than $50.
Unsecured Installment Loans Online
Unsecured installment loans are a lot like a cash advance from the credit union, except you can apply for them online and usually your terrible credit in a non factor. Expense wise, these are probably the second most expensive loan on the list next to payday loans themselves. Because credit is not a factor in the lending decision these online lender deal with a high default rate and this drives up the price of the installment loan. CashKingCo has relationships with many online installment lenders and if you wish to receive a loan offer you can apply with us an hopefully one of the direct lenders will make you a loan offer.
Cash King is a trusted authority online for cash loans. Same day loan approvals from trusted direct lenders.
Conclusion
As you can see there are options and it is up to you to find the correct better payday loan alternative for you. We wish you the best and a smooth sailing financial future.
Disclaimer: CashKingCo is not a lender. Must be 18 to apply.
| | |
| --- | --- |
| | Thomas Moore is a proud American with a Bachelors Degree in Business Administration from the University of San Diego. He has been in the financial industry for many years holding numerous licenses in multiple states. He currently helps operate cashkingco.com and is our resident expert on all things finance and a great writer. Thomas is also an avid outdoor enthusiast that loves fly fishing streams in the Western United States. LinkedIn Profile |
Alternatives to Payday Loans