5 Steps to Financial Freedom
Financial freedom means having enough income or money to cover your living expenses. It does not mean getting rich or has tons of money. However, you must have enough money to cover your expenses successfully.
It allows you to spend your time doing your favorite activities than making efforts to earn money. In today's article, we will tell five steps that you can follow to have the ultimate financial freedom with needing a loan. Read on!
Create an emergency fund
The first step to financial freedom is creating an emergency fund. It is about taking care of your life's financial setbacks, such as roofs leak, broken windows, cars break, accidents, illness, sudden loss of a job, etc. Having an emergency fund will give you support in the most difficult situations.
The best way to create an emergency fund is to open a bank account and start putting money in it. You should save at least 15% of your monthly income in your emergency fund bank account. If your monthly income is $5,000, you should put at least $750 in your emergency account.
Get rid of all your debt
After you have created an emergency fund, start paying off all your non-mortgage debt. It includes student loans, credit cards, installment loans on appliances and furniture, as well as medical debt. You must also save some money to pay off your personal loans, auto loans, and all other debts. Doing so allows you to cover larger financial setbacks, which may come your way.
One way to do it is by building a starter emergency fund of $1,000 to $2,000. Make sure you add more money to the fund until you have paid off your non-mortgage debt. It allows you to pay off your debt quickly.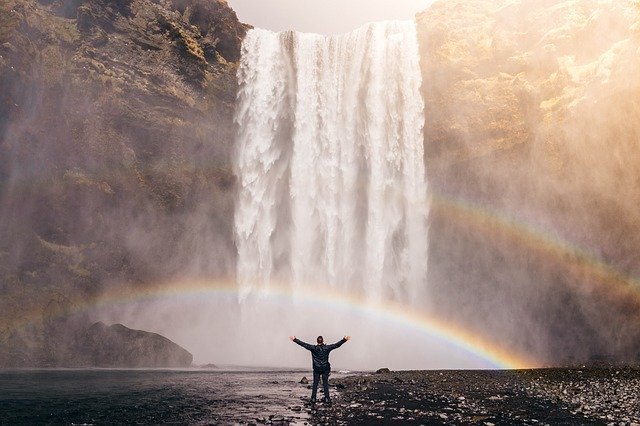 Invest in your retirement fund
The step to your financial freedom is investing in your retirement fund. Once you are out of your non-mortgage debt, it is time to invest for retirement systemically. For example, if your company offers a retirement plan, such as 401(k) or 403(k), you can start from here and invest your money to improve it.
On the other hand, if your company does not offer a retirement plan, then, you can open an IRA Account and start saving money in it. At least 15% of your income should go to your IRA account so that you can create a comfortable retirement. Check out this loan amortization schedule for a $50,000 loan for 5 years.
Pay off your Mortgage
After paying off all your non-mortgage debt and invest 15% of your income toward retirement every month, you must also work seriously to pay off your mortgage. Make sure you get rid of your mortgage in five years. For this, you have to live a frugal life and save as much as you can to get rid of it. You can also negotiate with the lender to ease your terms and rates of interest.
Create a system wealth-building plan
Without saving money, you won't be able to create financial freedom for yourself. Stop using credit cards, cancel all your online subscriptions, and ask your family to cooperate with you in terms of finances.
Now, you don't have non-mortgage debt, and you have enough emergency fund, which means you should to create a plan. The plan must be systematic and organized so that you can adequately save more. Start a part-time job and if you have skills, start freelancing or create a blog.
Next: How to Get a Payday Loan with Direct Deposit
| | |
| --- | --- |
| | Thomas Moore is a proud American with a Bachelors Degree in Business Administration from the University of San Diego. He has been in the financial industry since 2007 holding numerous licenses in multiple states. He currently helps operate cashkingco.com and our resident expert on all things finance. LinkedIn Profile |