Nevada Signature Loan for Bad Credit
Learn how to get a Nevada signature loan for bad credit and analyze any loan offers. From Lake Tahoe to Las Vegas, from Carson City to Ely. We cover all of Nevada and help people everyday get money sent directly to their checking accounts. Payment options from 3-12 months, all payments are the same size. Loan amounts from $100 - $1000.
There are no hard hard credit checks by our lenders in Nevada. Your traditional credit score will not affect the lending decision. Other factors will be looked at like how long you have been employed, how much you make every month, and if you have any outstanding personal loans.
Where Can I Get a Signature Loan in Nevada
If you could use a signature loan and live in Nevada, then apply with us today. You will know in minutes if you have been approved and the application is 100 percent free. What do you have to lose? Signature loans in Las Vegas. When Sin City gets the best of you, there's always a website to check in with.
Bad Credit Personal Loans in Nevada
No hard credit check* on personal loans in Nevada. Money may be deposited in your account fast. There are many reasons people need personal loans, we hear about them everyday. People need money for veterinary bills, auto expenses, emergency travel expenses, or just ot pay a few bills.
If you find yourself in a position where an extra 500 dollars could go a long way and your credit score is not great, Cash King Co can still get your application considered for approval.
Signature Loans with No Credit
Our lenders are ready and waiting to receive your loan application. They do not run a hard credit check* and your credit score will not be a determining factor for approval. Direct lenders are standing by to hopefully make you a loan offer.
What is the Process to Get a Signature Loan?
You will know in seconds if we were able to match you with a lender. If we did match you, then you will receive a personal loan offer. At this time you can review the document and either accept or decline the offer. Loans are generally sent to your account the next business day.
So if you apply during the week you should have your funds fast. If you apply on Friday evening or on the weekend you will have to wait until the following business day.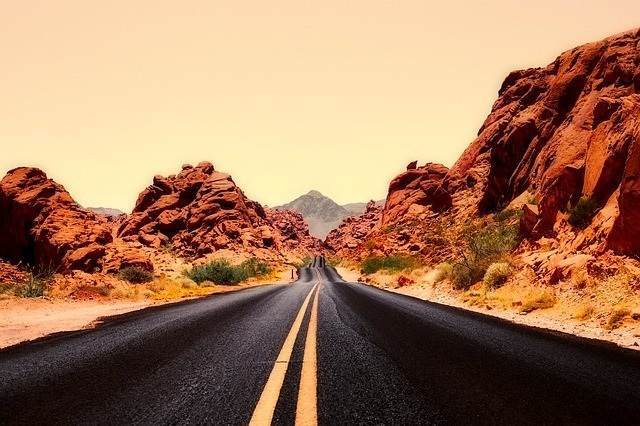 Next: Weekend Loan Approvals
Nevada Direct Deposit Loans
Loans in the Silver State that can be in your bank account by next business day. Our lenders use a process called direct deposit, you've probably hear of it. It is the same process employers use to deposit paychecks. Complete our short application and we may try to match you with one of our many lenders and get you processed for a short term installment loan.
Can I Get an Online Loan the Same Day?
There are a few lenders that offer online loans the same day. We would not make any guarantees you will receive a loan the same day and frankly wouldn't really expect it. If you need money the same day, your best bet is to visit a local lender so they can hand you cash before you walk out the door.
If you can wait until the next business day, then apply with us. The application takes only a few minutes. We have helped thousands of people cover their short term financial needs. From Las Vegas to Reno to Tahoe and all over Nevada. If you find yourself in need of an installment loan in Nevada we may be able to get you approved in just minutes.
Nevada Loans Online $100 - $1500

Lenders in our network may run a soft credit check to view your recent personal loan transactions. They do not check your credit report with the main 3 credit bureaus. So your typical credit score will not be part of the installment loan application process. Folks in Nevada can expect to get our best effort with regards to finding them a direct lender that is ready to send money.
If you live in Nevada and could use an installment loan to help cover some expenses then apply here today and we will attempt to match you with a lender.
Compare Personal Loan Lenders in Nevada
Never make a lending decision without getting all the facts and knowing the best option for you. Shop around and find out exactly who is willing to lend you money and what is the best interest rate you can get.
Affordable Activities in Nevada
Check Out Local Las Vegas Parks
In Summerlin there are some amazing parks where you can ride your bike, walk the dog, or go play tennis. There are also a ton of soccer clubs, indoor and outdoor. Many of the new developments have great parks and walking trails. Take advantage of these, they are free and offer quality exercise.

Visit Red Rock Canyon
Only a few minute up the 215 from Las Vegas you can be in one of Nevada's most interesting geological areas. Hiking and trails, plants and wildlife,geology, camping, cultural resources are a great place to get out of the city and get surrounded by nature.
Financial Tips - A Dollar Saved is a Dollar Earned
1.Take Care of Yourself - Brush your teeth, do not smoke, drink water instead of soda, exercise, even if it is just walking. All these little changes can be a huge impact on your pocket book. If you are obese or get a disease from smoking it can quickly put you in a financial bind that could take you years to crawl out of.
2. Buy Used Vehicles - Everybody wants the newest and sweetest car on the market. However, it is a proven fact that new cars depreciate very quickly in their first year and that means your money down the drain. Intelligence suggests you buy a certified pre-owned vehicle that is a few years old. Most of the heavy depreciation is already gone and you can drive it for a few years and sell it without taking that use hit.
3. Pack a Lunch - Eating out if fun up until the moment you get to pay the tab. Not only have you paid too much for the food but now you have to tip. A measly sandwich and chips that you could have brought from home for about $1.50 has now cost you $18. And again, go back to number 1 on this page.
Maybe skip the chips for carrot slices. It takes only a moment in the morning to pack a lunch and by the end of the month you could have saved $100's of dollars.
Questions, Comments, Concerns, Complaints
If you have any questions about Nevada signature loans or the lenders making these loans, contact the State of Nevada Department of Financial Institutions.
Nevada Financial Institutions
3300 W. Sahara Ave., Suite 250
Las Vegas, Nevada 89102
Phone: (702) 486-4120
Fax: (702) 486-4563
Email: Fidmaster@fid.state.nv.us
Next: Signature Loans on Weekends
*Our lenders do not run a hard credit check from one of the big 3 credit bureaus, Experian, Equifax, or Trans Union. They may pull a consumer industry specific report such as Teletrack.
**Money can only be ACH'd to your bank account on banking days. So during the week you should receive your money by the next business day. On weekends and holidays you will have to wait until the next business day.
Cash King Co is not a lender. Must be 18 to apply. Please use short term credit responsibly.
Loan Amounts: $100 | $300 | $500 | $1000