5 Ways to Keep Your Credit Score Once You Retire
Everyone knows that having a good credit score increases their chances of getting approved for a loan. It also helps you secure a more affordable interest rate. As a retiree, you should know that a good credit score is as important in retirement as it was in your employment days. Maybe you will need a new loan, a credit card, and an insurance policy. So, it is good to keep your credit score. Here are five incredible ways to do it. Read on!
1. Pay your bills on time
Paying your bills on time is the largest factor in figuring out your credit score. It helps you to avoid late payments and keep your credit score up. Create a budget to avoid late payments and buying things that are not essential. As a retiree, it is important to restrict your expenses going up over time.
2. Read your credit report
Over 20% of credit reports in the United States contain errors, which means it can hurt your credit score without letting you know. Therefore, it is important to access your credit report and identify errors in them. Once you determine them, contact the concerned authority and ask them to fix errors. Correcting errors will give your credit score a boost without making any financial moves.
3. Pay off small debts
You may not have enough money to wipe out your medical bills or pay off your mortgage, but you can pay off debts on your credit cards. First, you should not use credit cards, especially if you are retiree, but if you are using them, make sure you get out of credit card debts as soon as possible.
Related: Is a $2000 Loan an Option with Bad Credit?
Eliminating small debts is essential because it allows you to decrease your credit utilization ratio. Experts recommend a 30% or lower credit utilization ratio, which means if you borrow up to 20,000 dollars, you will cut yourself off at 6,000 dollars.
4. Keep Credit accounts active
It is important to decrease spending in retirement with your credit card. Sometimes, you have to use your credit card because the issue will close it for the lack of activity. Your credit score is determined based on six months of credit card activity.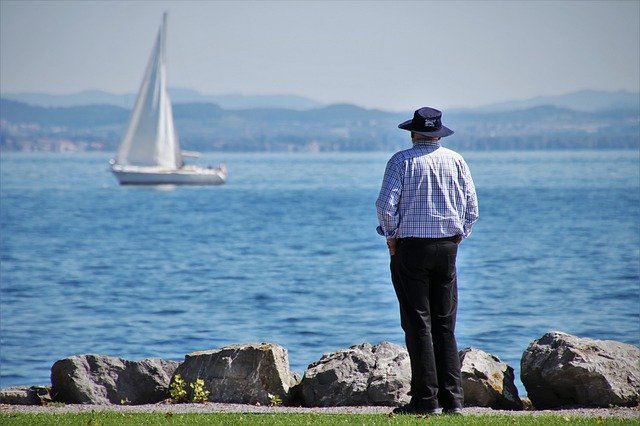 If you don't use your account for 12 months, you may not get enough information in your credit report. So, don't spend a lot using a credit card. However, you can make small payments via it so that your credit score is maintained. The plus point is that you can keep the card, which you can use in times of crisis or when you don't have money.
5. Don't use extra credit
Ask the issuer to increase your credit limit. You can take benefit from a higher limit, but at the same time, don't use that extra credit. Let us clarify this with an example. Using $3,000 of a $6,000 credit limit is more harmful to your credit score than using $3,000 of a 10,000 limit. Increasing your credit limit without using it will reduce your debt and boost your credit score.
Next: 5 Best Personal Finance Books
| | |
| --- | --- |
| | Thomas Moore is a proud American with a Bachelors Degree in Business Administration from the University of San Diego. He has been in the financial industry since 2007 holding numerous licenses in multiple states. He currently helps operate cashkingco.com and our resident expert on all things finance. LinkedIn Profile |