5 Ways to Make Money from Your Blog
Starting a blog is a great way to make passive income online. It is easy to earn an extra $500 to $2,000 per month blogging in the first year. You can significantly increase your blog revenue every month in the following years. An average blogger earns around $33,000 per year, which is pretty good for earning extra. Here are five ways to make money from your blog. Read on!
Affiliate Marketing
Affiliate marketing refers to promoting products and services of different companies. One of the best ways to earn money through affiliate marketing is Amazon Associate Program. You can make from $50 to $3000 from an Amazon Affiliate blog. Make sure you choose a profitable niche, adequate keywords, and products on Amazon.
AdSense
Google AdSense is one of the largest Ads network programs for digital marketers and bloggers. If you have 25,000 page views a month, you can make around $1,000 a month from AdSense. We recommend publishing at least 30 to 50 articles before you apply to Google AdSense. It is important to have about us, disclaimer, and privacy policy pages on your blog because these can help you get approved quickly.
Sell online courses
You can monetize your blog in different ways, such as affiliate marketing and Ads. At the same time, if you want to make a lot of extra money, you can create and sell an online course. For example, if your blog is about health and fitness, then you can create a video course in which you teach people different exercises, diet routines, weight loss tips, etc.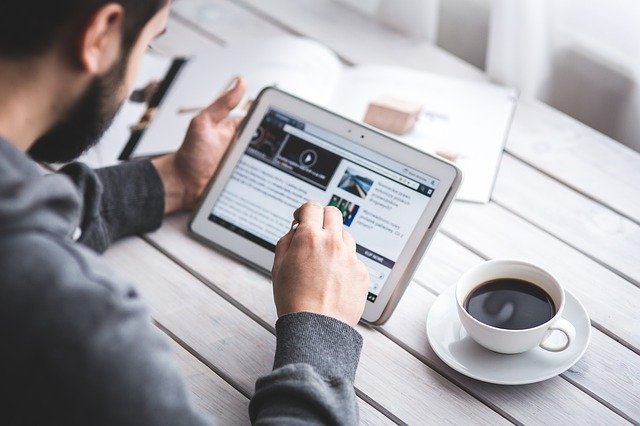 Sell Info Products
Info products such as eBooks and PDF-based courses can help you earn a lot of money on your blog. If your blog's niche is HVAC systems, then you can create a comprehensive guide for beginners that talk about installing, repairing, and maintaining HVAC systems at home.
Similarly, you can write an eBook on indoor AC unit repair. You can set any price you like, but we recommend it should be something between $15 and $30. You can offer bundles, such as print plus eBooks for a discounted price.
Don't forget to market your info product via Facebook, Pinterest, and Instagram so that you can drive traffic from these social sites. If you set a high price in the beginning, no one will purchase the info product. Once your customers do some word-of-mouth marketing for you, then you can change the price.
Sponsored Blog Posts
If you don't want to display ads or show interest in affiliate marketing, then you can sell sponsored blog posts to earn some money. Some bloggers think ads make the blog's content disorganized. Therefore, they choose the option of sponsored posts. It works like sponsorships in TV shows, sports, and other industries.
When you can drive a lot of traffic to your site, companies will contact you and pay you to represent their products or services. Your job will be to create awesome blog posts that promote and market their products to the readers. Sponsored blog posts are different from affiliate posts because the company will pay you regardless of any sales.
Next: How do Tribal Loans Work?
| | |
| --- | --- |
| | Thomas Moore is a proud American with a Bachelors Degree in Business Administration from the University of San Diego. He has been in the financial industry for many years holding numerous licenses in multiple states. He currently helps operate cashkingco.com and is our resident expert on all things finance and a great writer. LinkedIn Profile |